Atlan
Characters / DAZ Studio / Fanart / Perry Rhodan / Science Fiction
---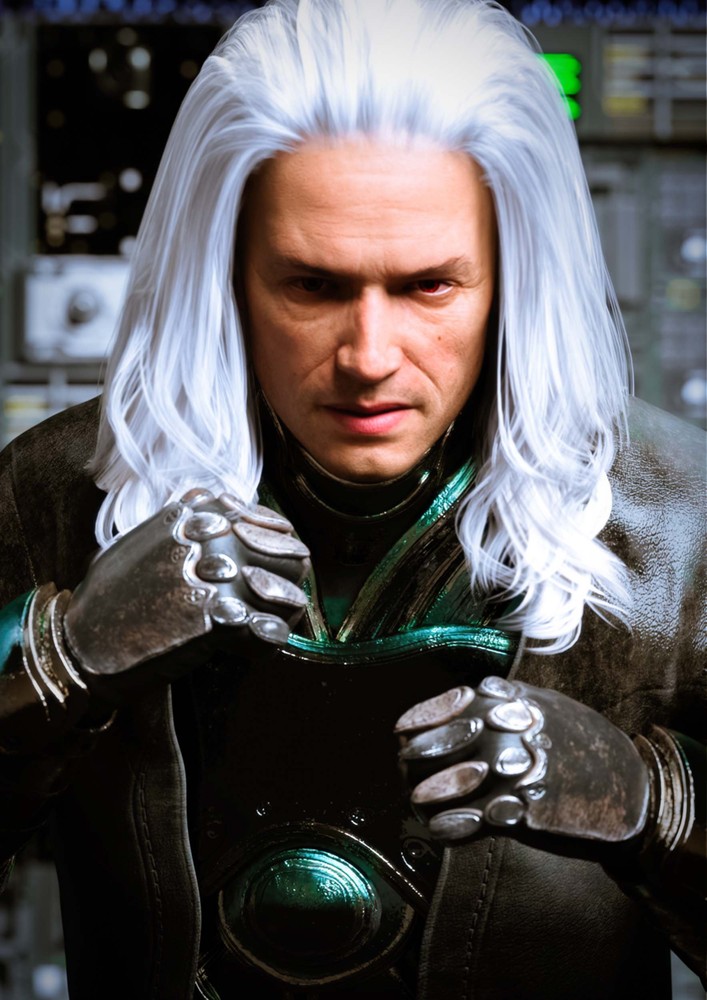 Now that the art contest around Atlan, a character from the long running german science fiction series Perry Rhodan that celebrates it's 60s series-birthday happening these days, is over, I can show my submissions here.
I did some reasearch and wanted to create a very human-like character (still an alien, even if Arkonides are related to humankind) that is not too young (early depictions of him looked quite old) and shows that he is thousands of years old (even if his ageing process was stopped by a hightech device a long, long time ago). In addition to that I wanted to base the work off old illustrations but still modernizing them. Plus Atlan was described as handsome, but not as a pretty boy. And his long, white hair (a specialty of the alien species, as are the slightly red eyes) in official illustrations always looked as if it were teased to more volume, so I also went with that.

So I first went with a classical image showing Atlan in a space suit or battle suit holding a helmet. The second one is a close up telling the viewer not to mess with this character. The third one depicts Atlan at one time in human history (the character accompanied humanity through the ages, interfering here and there, to nudge them towards space flight). The last one shows that even an immortal sometimes needs a little spare time with his buddy, the robot Rico.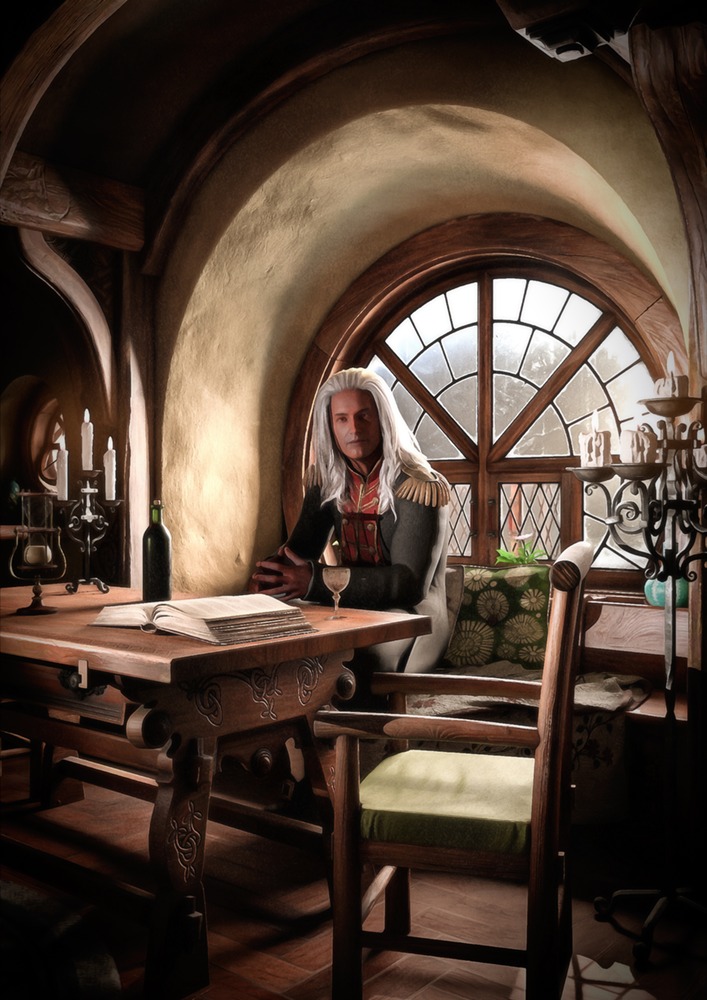 My congratulations go to the winners. I liked the third place (a bearded Atlan with tousled hair) very much, that was my favourite by far, and also was a big fan of the anime painting of Atlan surrounded by girls. That one is really cute and fitting the character backstory.
Don't know what I'm tallking about? You can find all the entries to the art competition here: https://perry-rhodan.net/multimedia/bildergalerien/atlan-zeichenwettbewerb
And you can find the winners here (Link to Facebook): https://www.facebook.com/Perryversum/posts/pfbid02MQBeZr7PjKBHPf3JFCJJKi59AkSX41kLtPZjGwrpg4xDUnoVpAgf19LPeZ2kfvRBl